Mailchimp meets Joomla - Teaser
Friday, 06 August 2010 14:02
Written by Peter Ader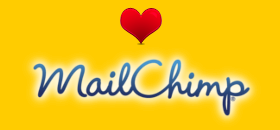 Joomailer is reaching a new level, with the popular Campaign Monitor integration receiving a twin brother called Freddie.
More of a fraternal twin, as the
Mailchimp
version will have features that the Campaign Monitor component won't be able to offer and vice versa. It is an entirely new component but will still be known as Joomailer Chimp version.
Why was a new version necessary?
Joomailer will be run under a new regime: "Freedom of Choice". We wanted to offer a solution that can cover all the fundamentals of email marketing, such as:
Stats tracking
List management
Stylish newsletters
Leads tracking
Third party integrations like virtuemart, jomsocial and community builder
Monthly payments or pay as you go, depending on your sending frequency
Mailchimps free entry-level hosted solution
Campaign Monitor's advanced rebranding solution

We also realised that maintaining separate membership and subscriber databases is hard. No-one wants to force users to fill out yet another form. Our new plugin will let you inject a checkbox into selected registration components, allowing new members to subscribe as part of the registration process. Even better, let them choose from multiple interest groups, allowing you to segment your user groups for targeting your marketing with laser precision. This feature is compatible with the core registration component in addition to CommunityBuilder and Jomsocial.

So if you are ready for awesomeness:
- head on over to Mailchimp
- get a free account
- create an API key
- then sign up for the release notification on the right
- hold tight and wait for the email notification with the download link so you can download Joomailer Chimp for FREE next week.

We will show you even more about this next week with videos and all the fancy jazz. And now enjoy some screenshots. :)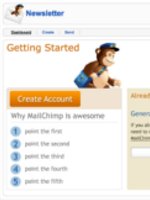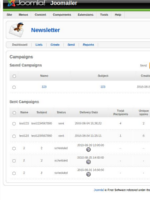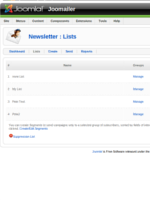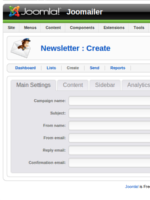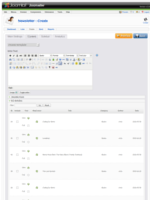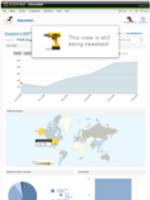 (don't forget some of this is still in the making)
Last modified on Friday, 06 August 2010 18:07
E-mail: This e-mail address is being protected from spambots. You need JavaScript enabled to view it