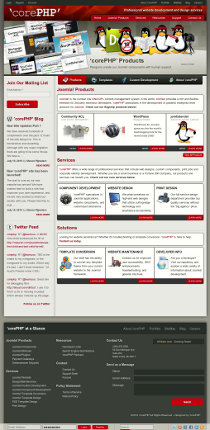 They are also a web development and design studio and even though they might be our competitors in some terms, we would warmly recommend them to anyone. Based on our relationship I am obviously going to talk nicely about them. But that's for a reason. Because they are really nice guys and gals.
I want to cover their services and what will probably interest you the most, some of their most popular Joomla! extensions. But I will also try to keep it as short and to the point as possible, so you can go check out their stuff for yourselves.
If we are beyond our capacity and you would like to hire some
Pros
to get the job done, these guys will cover the following services for you at a very fair hourly rate:
Joomla! Website Design and Maintenance
Joomla! Custom Development
Joomla! Template Conversions
Creating Joomla! Templates from PSDs
And to match your new Corporate Identity they will also do the print design for you
Now if you're a Joomla! developer or sitebuilder yourself, you might find the following extensions useful. It is my personal favorites list, but there are many more to explore. They have set up nice demo sites for each one of them. Personally I am a big fan of demo sites, as it makes it clear early on, whether that is the extension that I need or not.

Wordpress Blog for Joomla!
Without a doubt their most popular extension is their Wordpress integration for Joomla! You wonder why would anyone integrate Wordpress with Joomla!? Quite simple Wordpress is the most popular blogging platform and Joomla! is a CMS that goes beyond the functionality of a blogging platform. You can have a familiar interface for your authors and still manage a complex virtuemart store. See their
demosite
for a great look at the functions.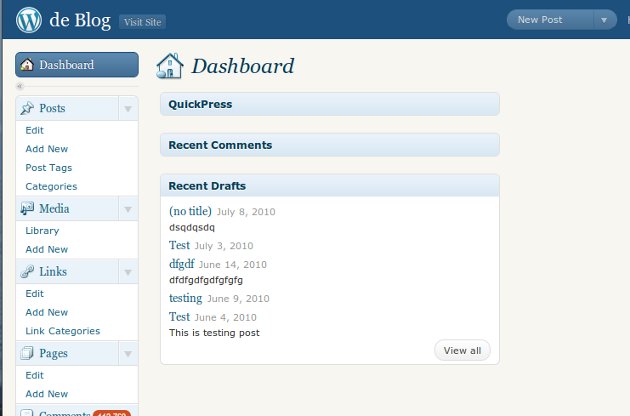 Community ACL
Breaking news: Joomla! doesn't have the best access control features out there. You can't really manage different groups with the same rights, nor specifically restrict different sections of your site to some users or groups and allow access to others. Community ACL allows you to do just that. I recommend you check out their demo to get a grasp of all the options it will bring to your site.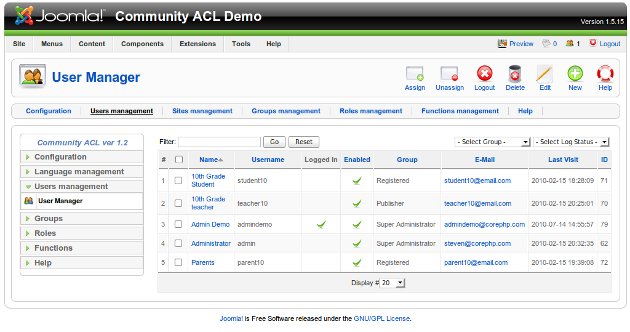 jomCalendar
If you have been looking for a calendar extension for your Joomla! site and have not quite come across what you were expecting. Search no more. This one really packs a bunch of features, but what got me hooked was the ease of use. It is actually fun to add your events and imporatant dates. It is search engine friendly, it looks good, add google maps locations to your events and it integrates with Community ACL. Give it a shot on their demo site.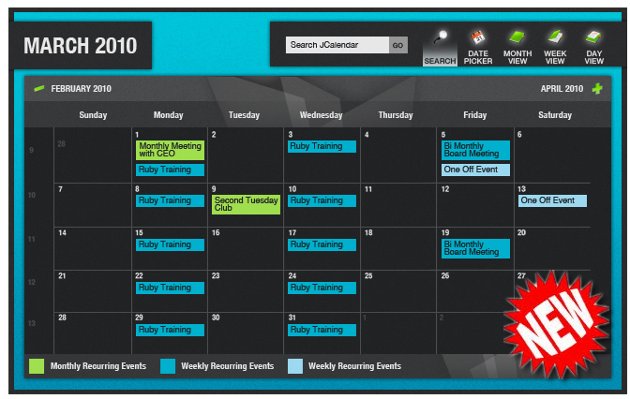 Hopefully I was able to rouse your interest so that you give their new site a visit. Steven, Jonathan, Mike and their team have worked hard at it and are surely proud to show it off after such a long time in the making.
Enjoy!